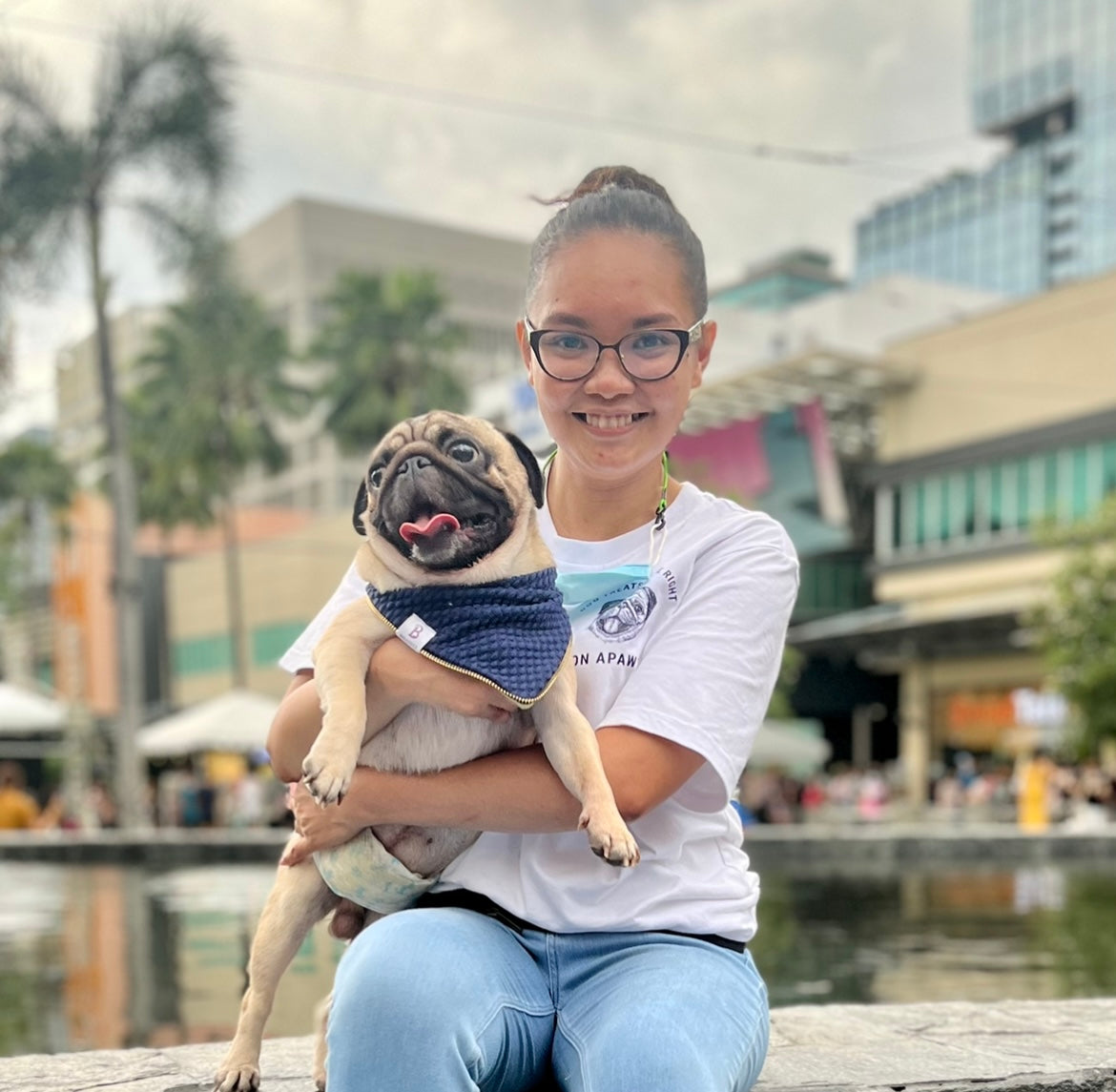 Family Owned. Pet Focused.
My inspiration for Bon Apawtit began during the height of the pandemic last March 2020, when there were no open stores to purchase dog food and treats. It has forced me to create my own dog meal and treats. Since I have my own control over the ingredients and quality, I decided to make it all-natural. In a matter of months- on June 30, 2020, my new hobby turned into a business.
I believe the love that I have for my dogs is shared directly with your dog as they enjoy every crumb of each delicious treat that we produce. From making the very first Pork Lung Puff available in the country, we've now grown to produce Milk Chew Bars and Organic Selections.
We don't stop here. I've taken and continously taking other canine nutrition courses to help us understand various dog nutrtion needs.

We hope your dogs love their Bon Apawtit Treats as much as Bonbon and his friends do.
Eugenie
Founder, Bon Apawtit
We've taken our passion for dogs and developed quality dog treats.
WE PROMISE YOU TWO THINGS:
Better for you.

Anyone with a dog knows the importance of treats. Not only are they an invaluable training tool, they also play a huge role in forging a bond between you and your pet. Giving your dog a high-value treat is a display of affection that they really appreciate. Quality treats provide much nutrients making them an enjoyable supplement to your dog's daily diet.


Better for your dog.

Our products don't contain the same amount of preservatives, fats and chemicals that commercial store-bought treats contain. This is simply because our products don't have to sit in bags on store shelves for years, so it contain the freshest and most natural ingredients available. These healthier meat or ingredient/s do more good for your dog's digestive system, and they also contribute to healthier hearts, teeth, gums and fur.
Quality Sourcing of Supplies
We source our raw meat, fruits, and veggies in the best fresh possible way. We make sure that all meat is freshly culled from our trusted farm partners and that they will deliver the supply to us the same day.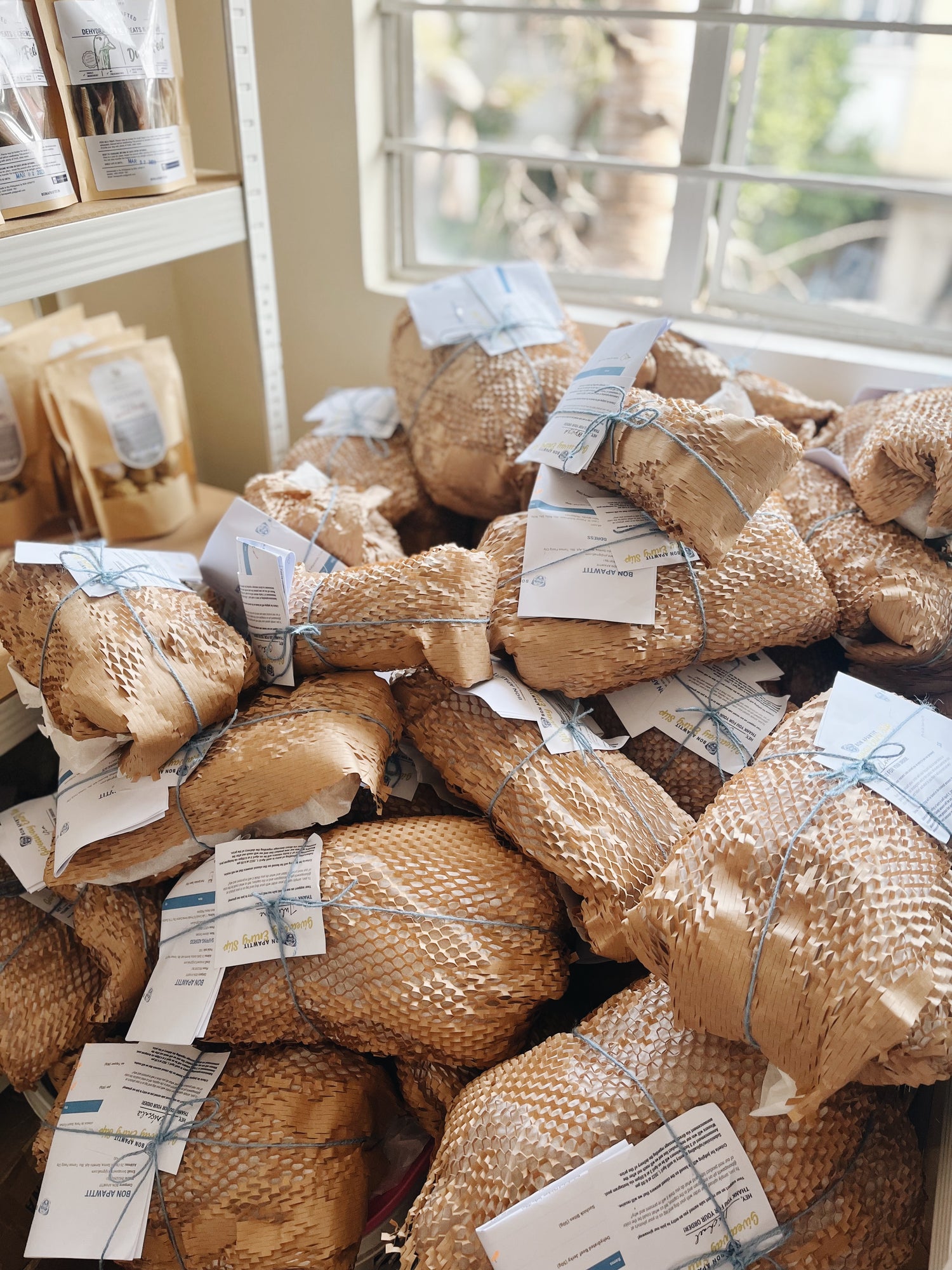 Our environmental commitment.
Since day one, we use honeycomb kraft paper in an effort to reduce single-use plastic like bubble wrap. Our products are made right here in the Philippines, eliminating unnecessary transport emissions.