Regular price
Sale price
₱229.00
Unit price
per
Sale
Sold out
Share
View full details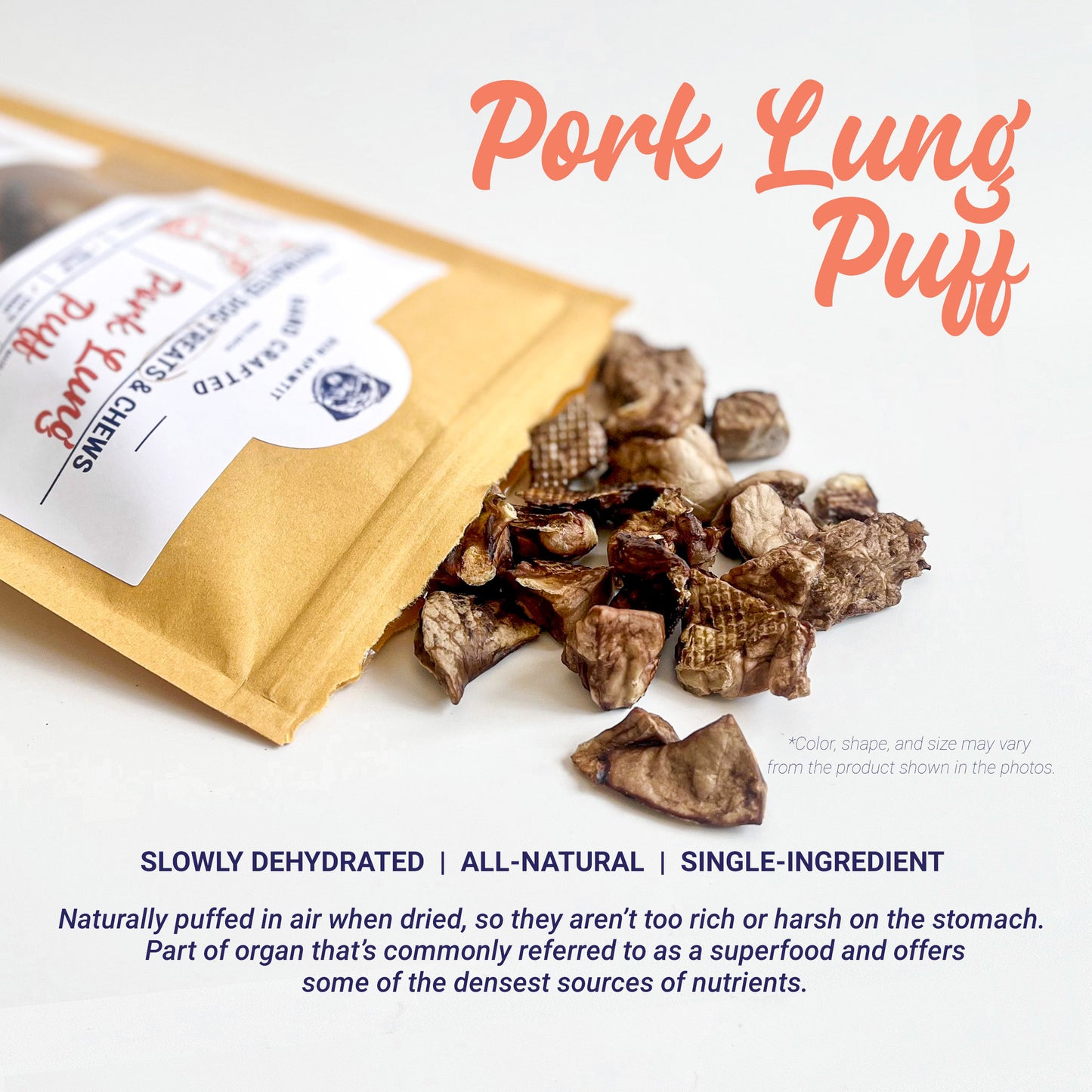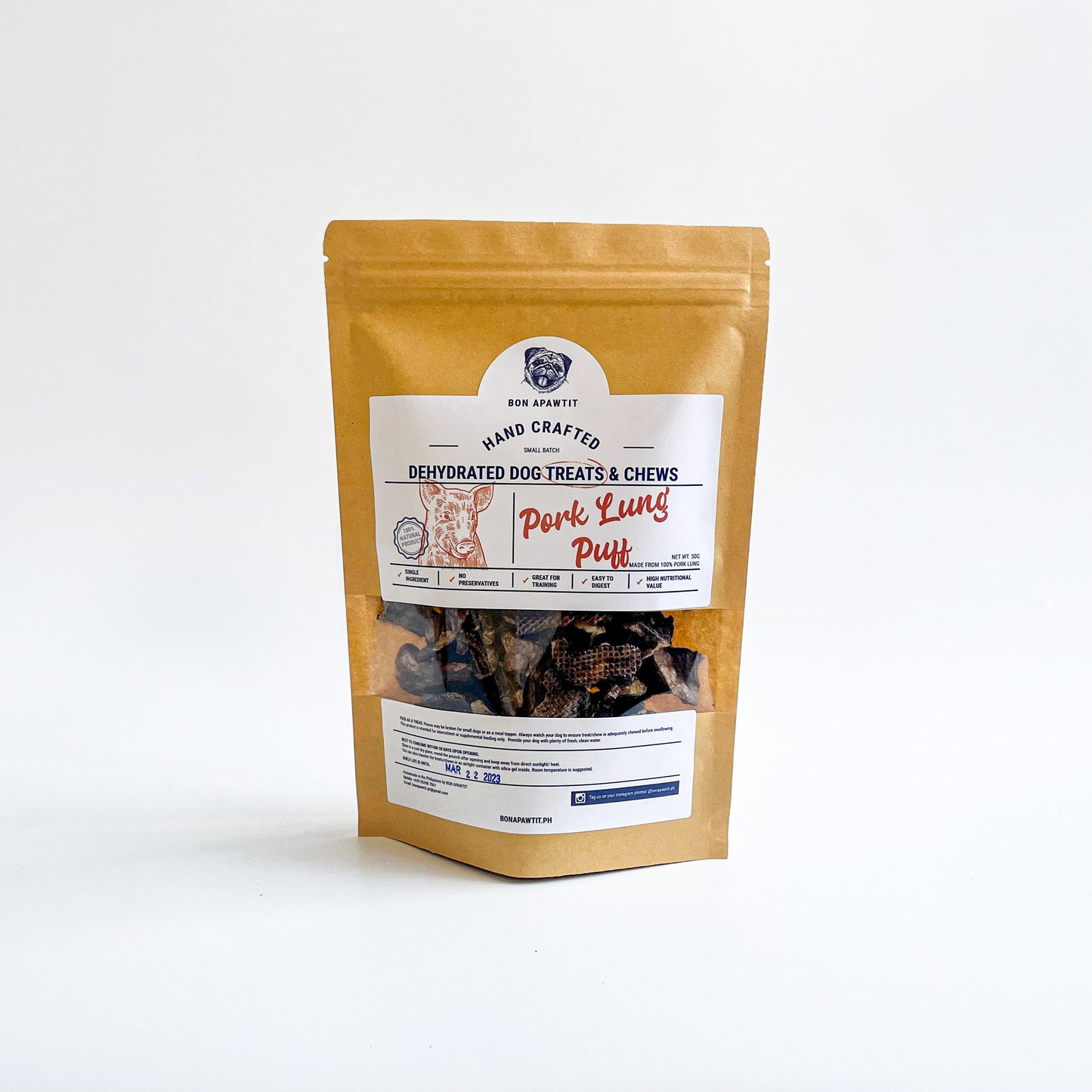 Let's get into the nitty gritty details.
Highlights

𝗣𝗢𝗥𝗞 𝗟𝗨𝗡𝗚 𝗣𝗨𝗙𝗙- naturally puffed in air when dried, so they aren't too rich or harsh on the stomach. They are even lower in fat than liver treats and are less likely to cause stomach upset if eaten to excess! Great for use as a quick crunchy snack or for training. Organs commonly referred to as a superfood offer some of the densest sources of nutrients.

Feeding Instructions


◉ The general rule of thumb is to eat in moderation. Treats are intended as a reward for good behavior and they should not replace your dog's regular food or occasional tummy rubs. As yummy as Bon Apawtit's are, your dog should not consume the whole bag all at once. Treats should not make up more than 10% of your dog's daily diet. Also, be sure to always supervise your dog while they are munching, and to have a bowl of fresh water available at all times.

◉ If it's your dog's first time trying the treats, we highly suggest introducing them slowly and monitoring for possible allergic reactions.

◉ Can be broken into small pieces as a meal topper
Storage and Handling

◉ The treats are packed in a resealable stand-up pouch making it a perfect solution for an on-the-go snack or reusable storage at home. Also comes with natural Silica Gel inside the pouch to help absorb moisture.

◉ Treats: Best consumed within 30 days upon opening

◉ Upon receiving the order, we recommend transferring the treats/chews to an air-tight container with silica gel. Room temperature is suggested. Avoid storing treats/chews near a heat source or direct sunlight and keep dry and away from any form of liquid. Storing an OPEN pack in the fridge/freezer actually adds a bit of moisture back into the treats and chews, increasing the chance of mold growth.

All- Natural Ingredients

- Made from 100% pork lung only and locally sourced in the Philippines
- All-natural (No Preservatives or any additives)
Dehydrated Pork Lung Puff Dog Treats (40g)
Repeat Customer Here!
Appa, our super kulit dachshund, loves the pork lung puff. We give it to him as a treat or as appetizer before he eats his food. :)
Lemon loves it! :)
Lemon, our labrador, can't get enough of this pork lung puffs :)
Coco's Fave
One of coco's fave treatos!